Subscribing to a VoiceThread
If you find a VoiceThread that you'd like to follow or return to at a later date, just subscribe to it. This will alert you when new comments are made on this VoiceThread and make it appear on your own Home tab. To subscribe, go to the VoiceThread overview page and tap on the "Bookmark" button.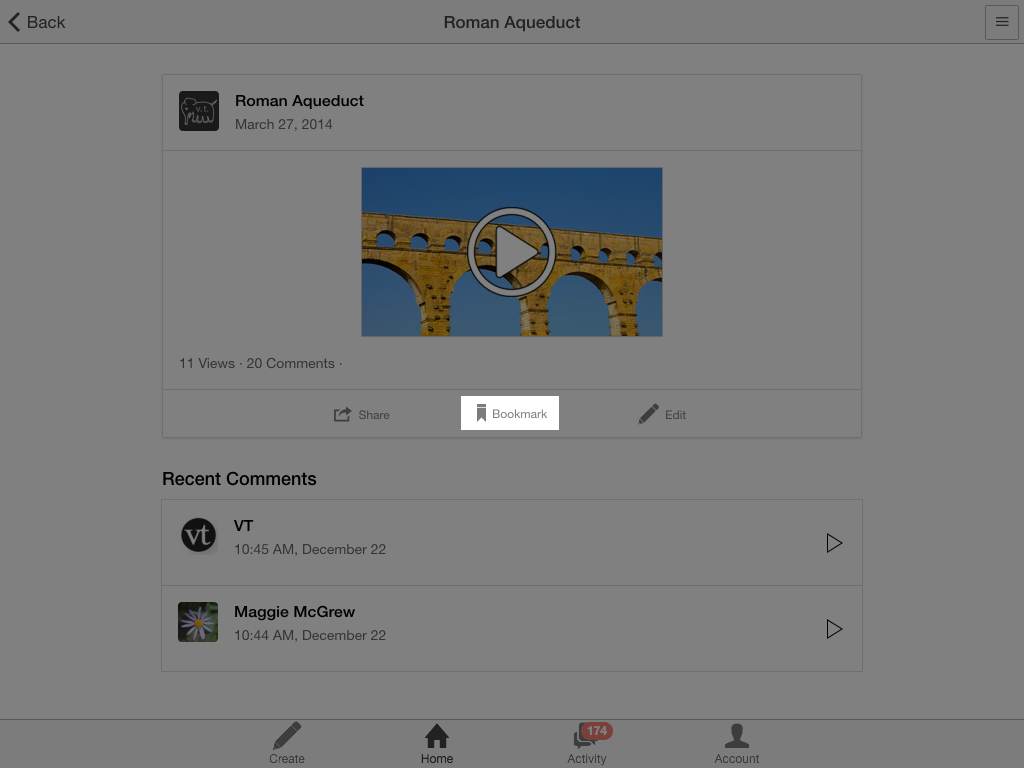 You can also open the VoiceThread, tap on the menu in the top-left corner, and select "Subscribe".